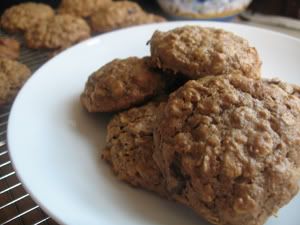 OK, so it's a cookie. I suppose technically I'm not going to divorce my husband and marry a cookie, but if such a thing were legal I'd consider it. I first fell in love with these cookies yesterday–it was a whirlwind romance–just by reading the recipe on Baking Bites. Peanut Butter Banana Oatmeal Cookies: Come on, wouldn't you fall in love too, just a little?
Normally I wouldn't expect to want to change the one I love, but I couldn't resist making this honey my own: I added 1/4 cup of ground flax meal with the dry ingredients, to up the healthy factor, and I added 1/4 cup of chocolate chunks with the oats to up the, uh, chocolate factor.
Today we had our first date, our second date, and our third date. After dinner tonight, I'll probably sneak off for a four and maybe even a fifth. And you know what that means: I'm fully committed. This cookie is going to be part of my life forever.
Harry's in love, too: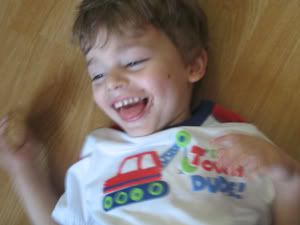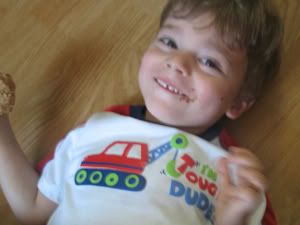 I'm sorry, Stephen. I know the timing is terrible, seeing as how tomorrow's our fifth wedding anniversary. But at this point, only one thing can save us: Maybe, just maybe, when you get home from work you'll fall in love, too.